Who is Responsible for a Truck Accident Caused by Amazon or UPS
Amazon, FedEx, UPS, and USPS have been delivering more shipments than ever before due to the recent increase in online sales. Online sales increased by 55% over the previous year, with $66.3 billion being spent online in just July 2020. All of those packages need to be delivered by someone, and often the drivers are overworked, undertrained, and ill a lot of pressure to meet deadlines. The increasing frequency of Amazon truck accidents shouldn't come as a surprise. Amazon truck accidents aren't like regular car accidents:


First, the size of Amazon delivery vans increases the risk of serious injury, even in low-speed collisions.
Second, exchanging insurance information is not the same as simply moving on with your life.
In order to limit, stall, and muddle your claim for just recompense for your injuries, Amazon has an entire legal division committed to handling Amazon truck accidents. After all, it is in their best interest to give you the smallest payment feasible.
Why Amazon and UPS Truck Drivers Cause Dangerous Collisions
Similar to other
truck accidents
, most Amazon delivery crashes are the result of trucker driving errors. This shouldn't come as a surprise, considering that these delivery drivers are required to drive nonstop for extended periods of time and have a tight deadline to meet. Typical causes of these accidents include:
Speeding
Distracted driving, such as looking at a GPS, talking on a cell phone, and texting
Drowsy driving
Intoxication
Lack of training
Lack of truck maintenance and repairs
Improper loading of the cargo
Weaving between lanes, tailgating, and other unsafe driving practices
Who is Responsible for an Amazon or UPS Truck Accident?
The Delivery Driver
Did you know that even if the logos for FedEx or Amazon are on the at-fault driver's truck, they might not actually be employed by those businesses? Some businesses employ independent contractors to manage their deliveries, but they still demand that they wear their insignia and adhere to their delivery schedules. Why do they act this way? to shield themselves from liability if a driver is at fault. You cannot make a claim on the substantial insurance plans of Amazon or FedEx when an independent contractor causes a collision. You will need to discover alternative sources of insurance (like your uninsured/underinsured motorist policy) or make a claim for compensation under the contractor's own policy. You can identify the precise party at fault for your injuries with the assistance of a skilled lawyer, and you can then seek the compensation you are due.
Amazon or UPS
According to one conception of accountability, a business is accountable for the conduct of its employees. A lawsuit against the business itself may be made if an employee driver engages in illegal or negligent behavior while performing work-related duties. The "scope of employment" in an accident is determined by state law.
A Third Party
An Amazon truck accident could occasionally be blamed on a third party, such as a driver or the car's manufacturer. The wounded parties in this situation may file a lawsuit against the delivery truck's company, driver, and/or third party. Even when a blatant instance of driver error can be established, delivery truck accidents can be incredibly challenging. Without professional assistance and direction, navigating this difficult period while attempting to recover from the physical, mental, and financial issues brought on by an Amazon truck accident should not be attempted. It's not simple to compete with a huge organization like Amazon or one of its third-party delivery services. The profit line is more important to them as a company than doing the right thing for the people hurt in collisions with their drivers. They will make meager settlement offers or attempt to completely refute the claim while blaming you.
Final Thoughts
Winning a lawsuit against Amazon or UPS is not an easy task. It is important to hire a lawyer to handle your case since they have experience in dealing with these companies. Without their help, these companies will lowball you.
---
Sponsored Ads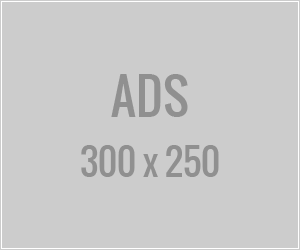 Sponsored Ads